Adrienne Williamson has been creating hand painted furniture for 20 years. Fun and whimsical designs are custom painted for you if you are in the DFW Dallas Fort Worth, Texas area. I specialize in bright, whimsical colorful designs. Pink, Turquoise, Orange, Limes, and Purples are my Specialty! Have a piece of furniture you would like changed up for a different setting or room? Give me a call or shoot me a message and I will see what I can do for you.
You can also see my one of a kind offerings locally in Dreamin Bohemian boutique at The Shoppes at Brownstone Village in Arlington, Texas and soon to be offered in Haute Tots at The Plaid Peacock in Roanoke, Texas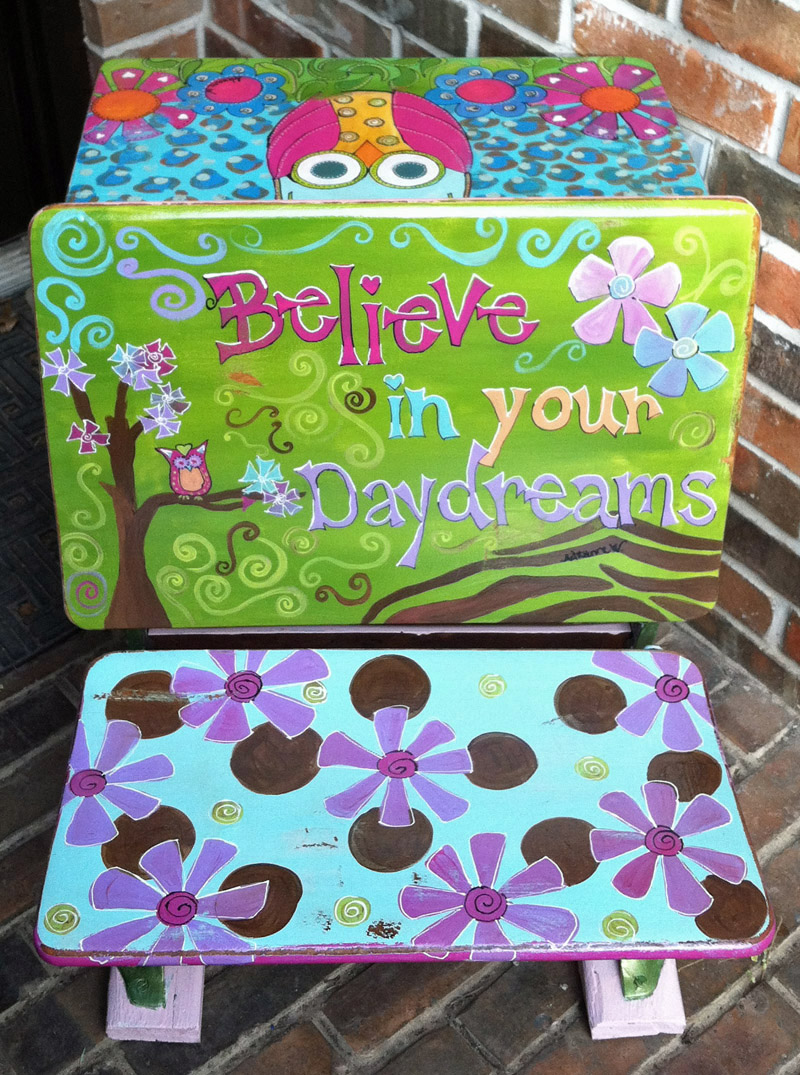 This fabulous piece is no longer available. Watch for more to come!